Rocky And The Rollers® have almost 40 years of experience touring around the world in a wide range of musical situations, from fairs and festivals to conventions and black tie affairs, concert halls and solo hotel and club dates.
Rocky And The Rollers® have worked with Dick Clark on many of his Rock and Roll shows.
They have performed with and played for over 250 of the many great recording artists of the 50's, 60's, and 70's like Chuck Berry, Fabian, The Drifters, Bo Diddley, The Shirelles, Lou Christie, Jerry Lee Lewis, Peter Noone, Danny & the Juniors, Jay Siegel's Tokens, Freddy "boom Boom" Cannon, Little Peggy March, and Del Shannon.
The guys have also performed many shows with the late Wolfman Jack and other radio and television personalities.
Rocky and the Rollers® are best known as the touring band for Bowzer's Rock 'N' Roll Party with Jon "BOWZER" Bauman, former leader of Sha Na Na.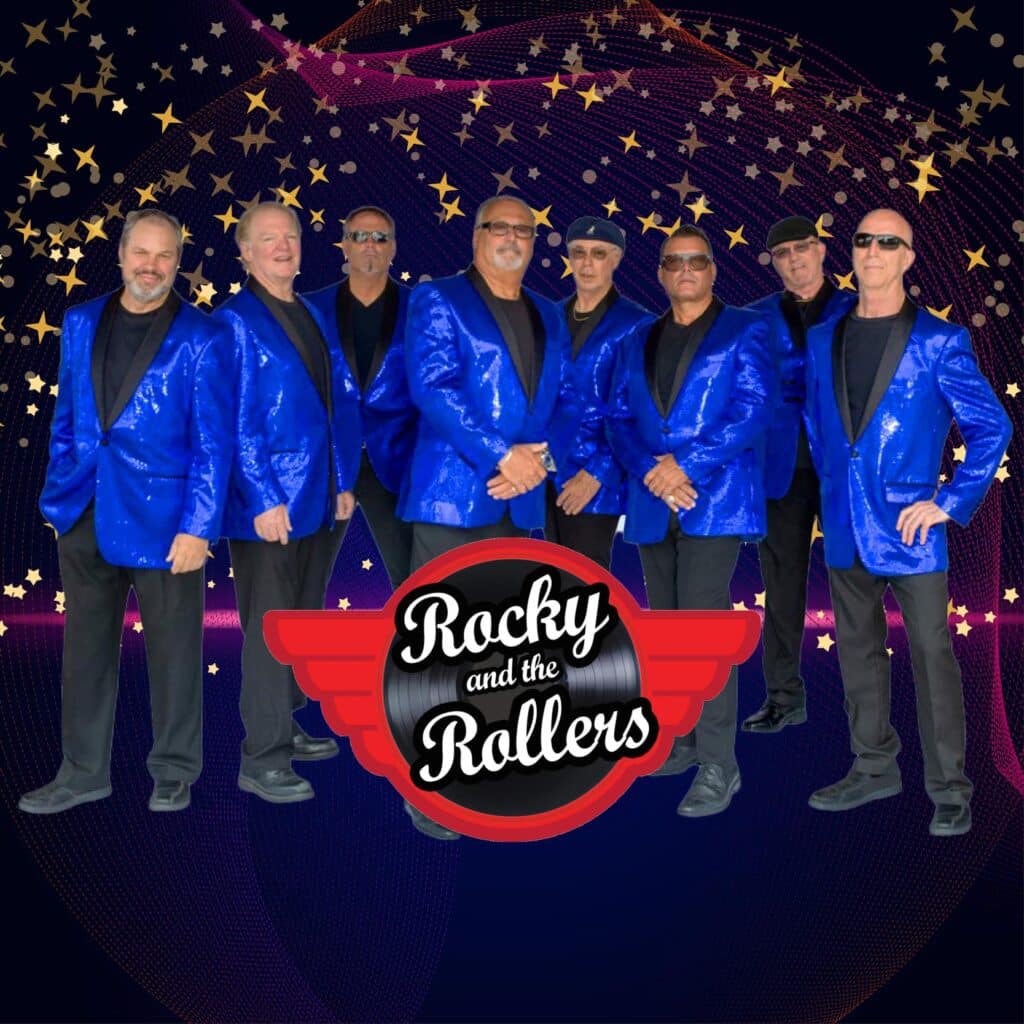 Rocky and the Rollers®, a band with a purpose, provides an outstanding level of professionalism. So whether it be for dancing, watching or just listening to good old rock and roll, Rocky and the Rollers® are sensational and truly know what it takes to make your next event a memorable one.